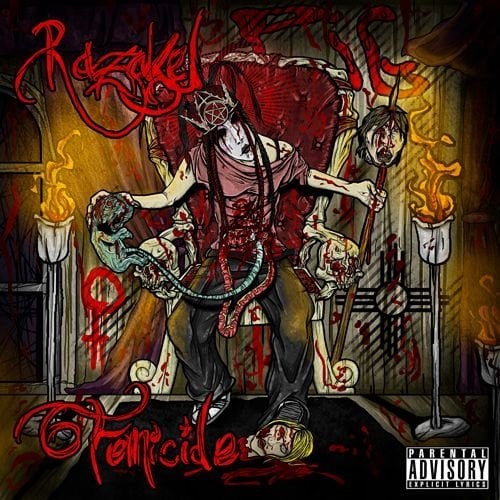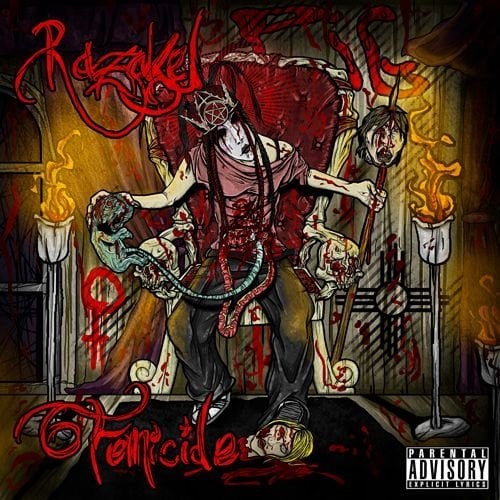 Razakel - Femicide CD
$10.00
From within the madness and despair of her own psyche comes
Razakel, with her most anticipated release to date "Femicide".
A Grim personal look into the mind of a female serial killer,
how she functions, and how she kills. Graphic and ground breaking, this album will prove once and for all that this "fem-cee" is not to be taken as a lesser artist when compared to male counterparts, or that the female artist is confined "typical" subject matter.
Touching on subjects like pedophilia, rape, torture, and the
subject of Femicide itself, this album not only promises
to shock the listener with its lyrical brutality, but keep
them listening over and over again.
Building a international fanbase with her previous albums
"Murder Potion" & "Madness & Despair", Razakel has
contiuously broken barriers for herself, and for the underground
genre in general bringing something fresh to the table for
gorefiends and blasphemers alike and with this album
the final mark will be made by the queen of wickedshit.
1.The Nature Of The Feminine Beast
2.Femicide
3.Watch Out
4.Give It To Me
5.The Rise Of The Bxtch
6.Caylee Anothony (Rest In Pieces)
7.Black Bags & Heart Shaped Stickers
8.Ready Or Not
9.Deadly Innocence ft SickTanicK
10.Warning by Bob E Nite
11.Kryptik Spawn ft Kryptik
12.Fuck You I Hope You Die
13.Abortion Party (B.Y.O.B)
14.Hate (produced by Cracked Halo)
15.God Cries
16.Recognizing The Predatory Woman
17.His Story by Zo
18.Nice N' Slow
19.Warning by Cyco
20.No Reason To Live
21.Men Of My Dreams
22.Ripping From Inside
23.Pieces
24.Absolute Evil / Bleed
25.KGP Outro